General Calc 2 Resources
This section if for resources that will be helpful throughout the entire semester. More help with specific topics will be available in the links for each Exam.
---
How To Succeed in This Course
Get in the Habit of visiting the Help Room!
The schedule will be here once it's available


Study Systems
4 Different ways to organize your studying. These are ones that have worked well for students in the past. Students who pick a study system and stick to it all semester tend to do much better on the cumulative final, and the other exams.


Tips for Succeeding in This Course
(You got a copy of this with your syllabus.) If it's important for you to get an A, B, C or whatever in this class, I recommend you read this. It's the best advice I have after a teaching Calc 2 a few times.


Wolfram Alpha
Can answer almost any question you can ask it, limits, integrals, derivatives, plot (sketch) the curve, etc. A great way to check your work.


---
General Calc 2 Help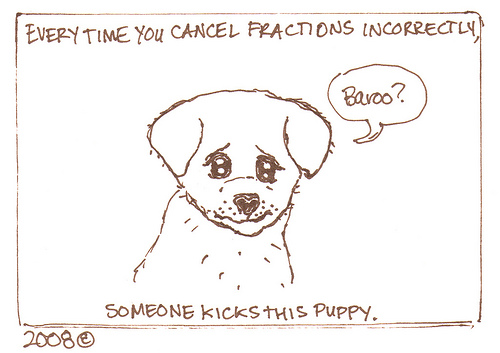 From
Brown Sharpie
---
Back to Jackie's Calc 2 Home :: Calc 2 Homepage :: site updated 2012-05-18